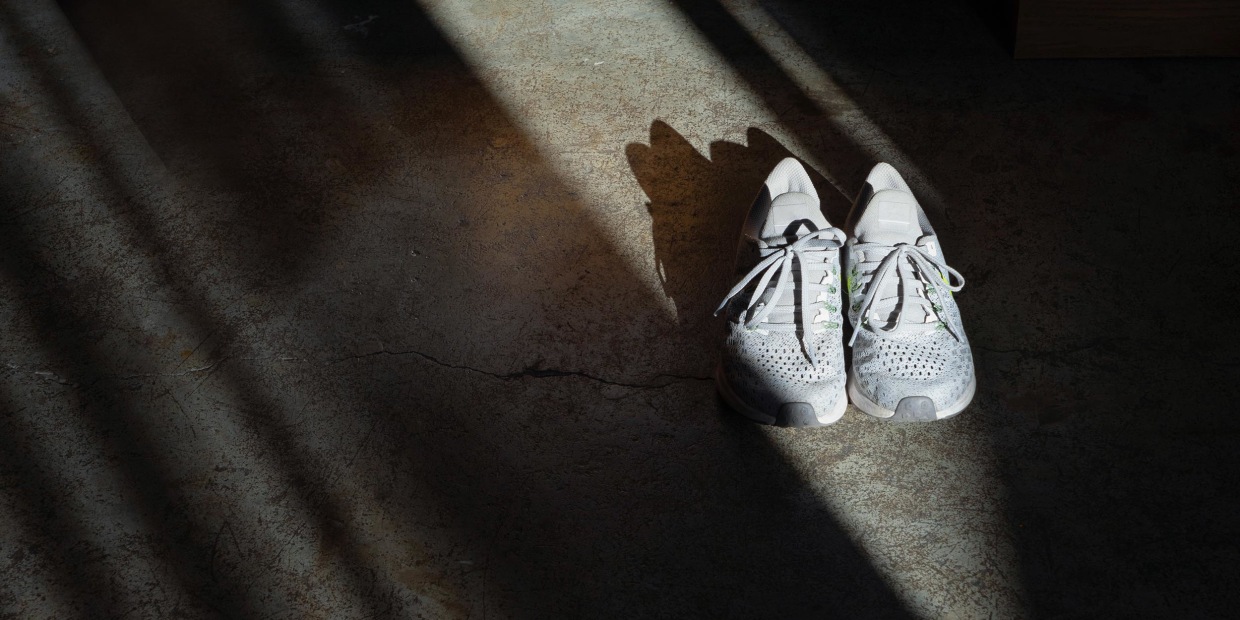 White-sneaker owners know how hard it can be to keep them clean. Dirt and grime from the outdoors (or otherwise) can be more pronounced on white sneakers.
"I would recommend wearing white sneakers for the right weather and occasion," said Steven Tran, co-founder of Sole Fresh, a Jersey City-based shop that specializes in shoe care and restoration, "so don't wear it in the rain or snow. But if you must, invest in a repel spray that can help keep them clean." Along with sprays, Joe Rocco, owner and manager of Jim's Shoe Repair, advised sneaker owners to consider brushes and wipes to maintain their shoes. Along with their favorite products, Tran and Rocco also recommended professional techniques worth considering. Both experts bucketed their process into three steps: pre-care, cleaning and routine maintenance. If owners are looking at more serious damage like discoloration, the experts recommend sneaker owners take or ship their shoes to a professional.
"Materials such as leather, suede, canvas can often be cleaned using retail products off the shelves, but if customers do not have the knowledge, they can ruin their shoes, sneakers," said Rocco.
Based on expert guidance and high ratings, we've compiled a list of products to consider to help keep your shoes looking cleaner and lasting longer.
Pre-care: Stain Protector Spray
When you first buy your white sneakers, Rocco recommends also purchasing a stain protector spray to help shield the initial integrity of your shoes. By coating the shoe with an invisible seal, the spray repels water and prevents stains without compromising the breathability of the shoe's material. The following products are highly rated or are recommended by experts.
Cleaning: Sneaker Cleaning Kit
The first step in sneaker cleaning is brushing off the loose and excess dirt, experts noted. "Failure to do this and just going straight into using the solution for wet cleaning will further embed the dirt into the material, especially for canvas/prime knit materials," explained Tran.
The second step, after you scrub off the dirt, is to remove the laces and hand wash them. "You can wash by hand over the sink using water and a little bit of dish soap," said Tran. After applying soap, he recommended you rinse with water and pat dry with a microfiber towel.
Maintenance: Sneaker Wipes
And once you've worn the shoes for a bit, a few scuffs or smudges may appear. In that case, Rocco recommends sneaker wipes that maintain the whiteness of the shoes by taking off the dirt. "If you leave dirt on too long, the soil mark can stain," he elaborated. But Tran pointed out that sneaker wipes are ideal for leather sneakers and midsoles of sneakers, but you can't really use them to maintain suede, nubuck or knit materials.