Earlier this week, Serpentine Galleries opened "New Fiction," featuring KAWS' signature cartoonish characters with X-ed out eyes. Though it may seem like another showcase for the headlining New York artist, the exhibition may blaze new trails for artists seeking to widen their influence. Along with a virtual component on the Acute Art app that renders his characters in augmented reality throughout London's Kensington Gardens, "New Fiction" will also be presented on the video game Fortnite until Feb. 27.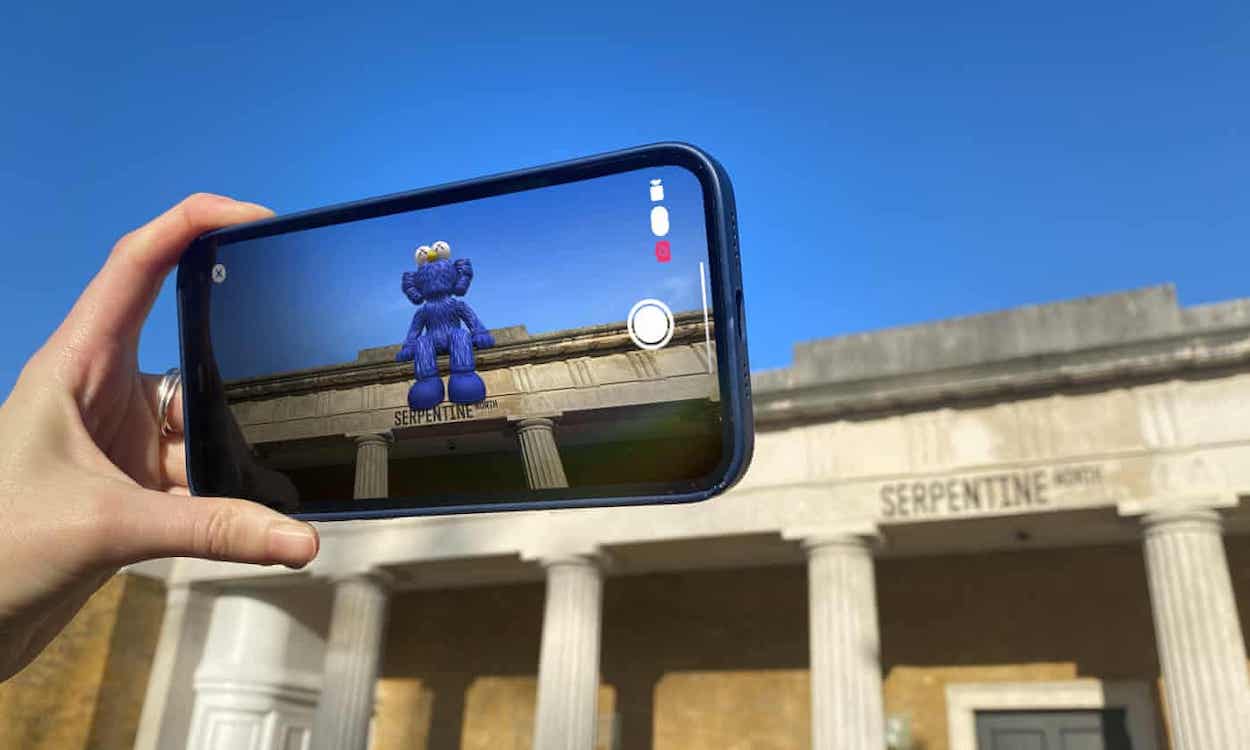 Though a role-playing game popular among Millennials and Gen Z-ers may seem an unlikely venue for blue-chip art, there's more to the gaming sensation than meets the eye. Users are spending more time in Fortnite's creative mode, home to a metaverse that once hosted Ariana Grande and Travis Scott concerts attended by 12 million players. Donnelly first learned about Fortnite's potential after producing artwork for one of Scott's tracks, and partnered with its developer, Epic Games, to create an in-game skeleton costume that players could wear to reenact the Halloween cartoon "The Skeleton Dance."
See more: kaws carpet
Donnelly views NFTs and the metaverse as the next frontier for creative expression. Magazines and skateboard graphics initially galvanized his creative interests during his childhood in the 1970s and '80s, which brought him outside and spray painting graffiti on blank city walls and freight trains. He was quick to embrace the internet and social media as technology advanced, emerging as one of the art establishment's most visible and sought-after talents over the past decade. His embrace of NFTs and the metaverse is no surprise given that Fortnite has more than 400 million registered users, compared to the average foot traffic of an exhibition at Serpentine, which clocks in around 35,000.
"Being able to create works, and the version that I'm viewing in Brooklyn is the version you could be viewing in India, I just started to get really obsessed with the opportunities within that," Donnelly told The Guardian, excited about the prospect that his show will see many Fortnite players experiencing art in the metaverse for the first time. "I'd love to throw bridges to a new generation."